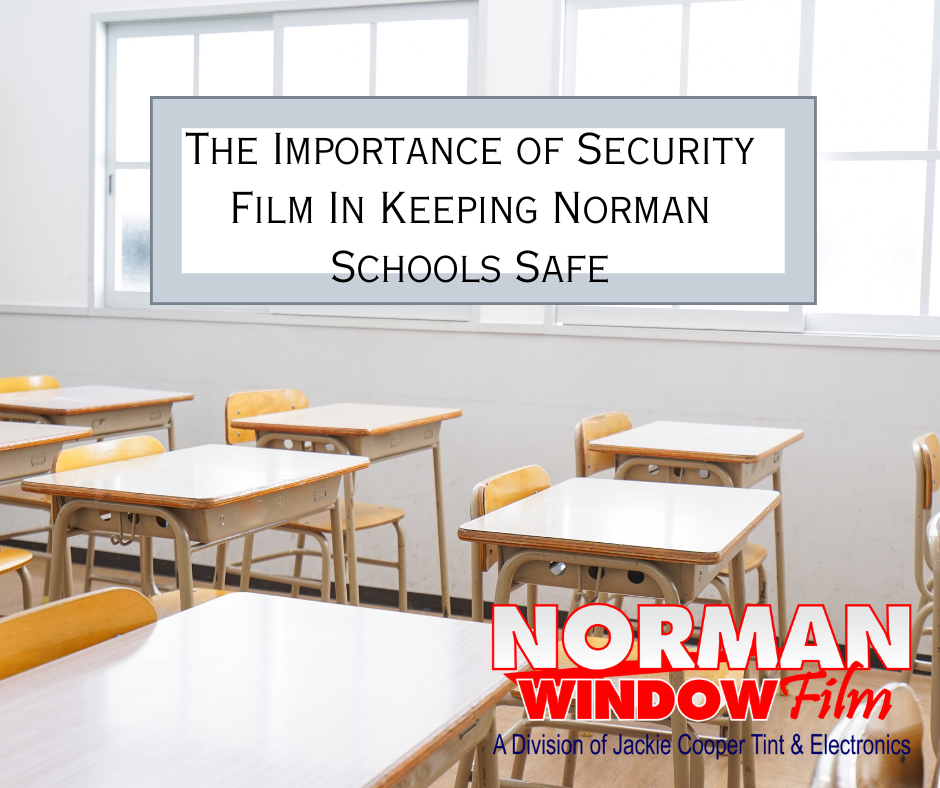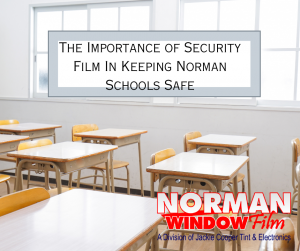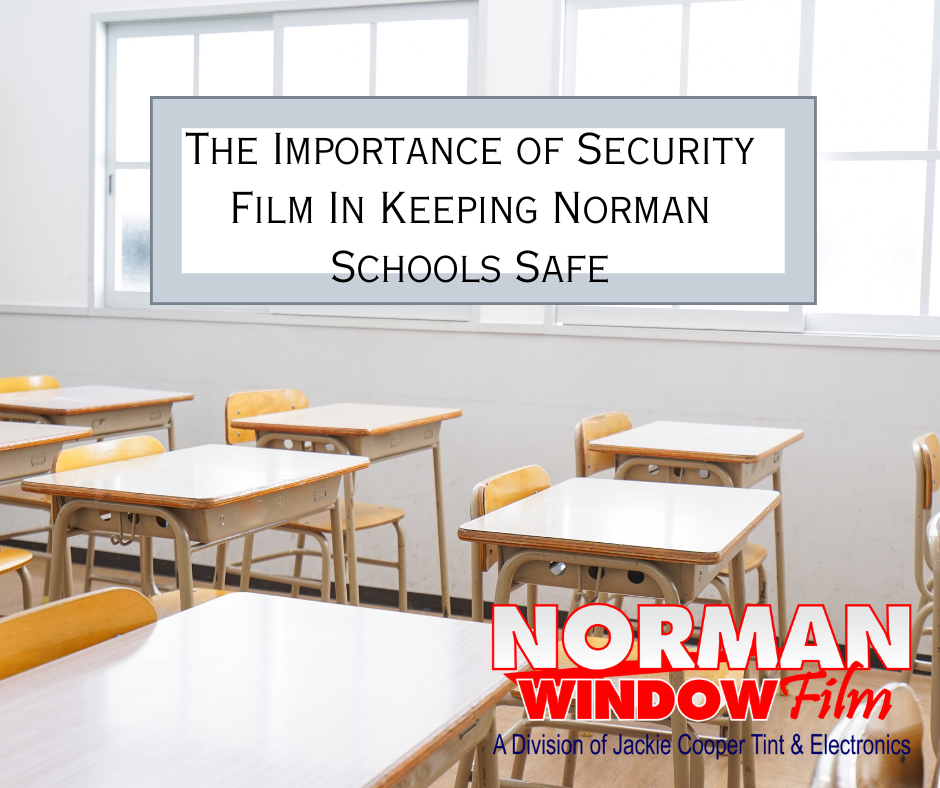 School safety has become a major concern for students, parents, and school administrators. Glass windows and doors in schools pose a significant risk to students, teachers, and staff, especially in the event of a break-in. This is where the installation of security film in Norman schools becomes very important. Security films are an affordable and effective way to keep everyone safe.
Protecting Norman Students Against Injuries
High schoolers can be rowdy, play around, and get into accidents. Falling and breaking a glass window or door can cause serious injuries to students, staff, or visitors. Security films help decrease the risk of injury stemming from such accidents. Safety film turns ordinary glass into tempered glass which prevents cuts and injuries.
Preventing Norman Schools from Burglaries and Break-Ins and School Shooting Scenarios
In addition to protecting against accidents, security film offers protection against burglaries and break-ins in Norman. Installing security film in Norman schools offers an extra layer of protection to keep students and staff safe in case of an active shooter. The film can help delay the perpetrator and give time for students, staff, and law enforcement to take necessary safety measures.
Affordable and Cost-Effective
Safety/Security films are very affordable compared to replacing the entire glass panel with thicker, bullet-resistant glass. Safety/Security films range in price from $12-$16 per square foot installed. In addition to being cost-effective, this film requires less maintenance compared to the installation of new windows.
Call us today for a free consultation and estimate. We would be happy to come to tour your school and make recommendations.
We look forward to making your Norman school a safer place.