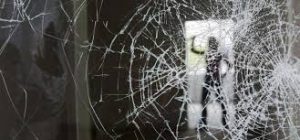 Today, in order to protect your home, it's no longer enough to just lock your doors. Intruders are getting smarter with each passing year. If you want your Norman home to be safe and secure, you've got to invest in the right additional layer of security.
Installing security window film for your Norman home is one effective way of protecting your home from outside dangers. These durable safety and security window films protect glass areas, like doors and windows and make them harder to break in.
Security window film is an investment and a worthwhile one. If you choose to make this investment, it's important to not waste your money on a poor quality film. Norman Window Film only offers and installs top quality window film such as 3M and Llumar Window Films.
LLumar is one of the most trusted brands of window film on the market. These films are effective and reliable. With Llumar Solar Safety and Security Film, you can have heat rejection and security at the same time!
3M is also one of the better known film manufacturers. The 3M Scotchshield Ultra Safety and Security Window Film is an excellent choice as well.
Safety and Security film is virtually clear and cannot be detected by the eye. However, it is very strong and can prevent breakage and if the window is broken, it will slow the intruder down to give time to get help. Security film protects against break ins, severe weather and high Oklahoma winds as well as accidents.
Let Norman Window film help you protect your home and family with Safety and Security Film. Our installers are certified security film installers and have over 25 years experience. We offer free estimates and would love to help you learn more.