If you are a homeowner, one of your biggest fears may be having your home broken into. This is always a very scary thought, having a stranger come into your home. Unfortunately, in today's crazy world, break-ins are common and can even occur in some of the nicest neighborhoods in Norman.
This is why it is very important to have a good security system in your home. By installing security window film from Norman Window Film, you can enhance the safety of your Norman home and have peace of mind.
Understanding Safety/Security Window Film
Security window film is a deterrent. Its role is to slow down, delay and discourage intruders. When an intruder tries to break into a window or door that is protected with security film from Llumar or 3M, they will encounter some major challenges. The film makes the glass harder to break and if the glass does break, they will have a very hard time getting inside. The film will remain in place, blocking their way into the house. All of these things will slow down the intruder, allowing occupants to get to safety as well as allow police extra time to arrive.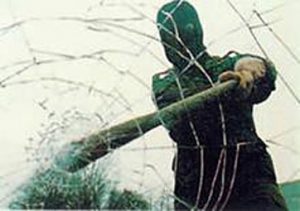 How Does Security Film Make Your Home Safer?
There are also other benefits to security film in addition to preventing break ins. Installing security film in your Norman home can make your home safer in other ways as well. Window film is used to strengthen high risk glass areas that could pose a safety concern such as windows near showers and pool decks. Window film is also great in preventing accidents and glass related injuries if you have rambunctious children or pets.
Improve the safety in your home and call us today to learn more about Security Film!