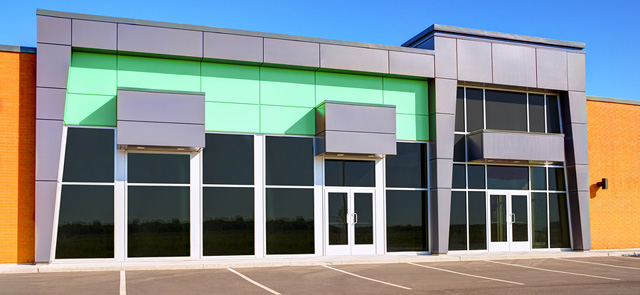 Commercial building window tinting is becoming an increasingly popular way to dress up the windows of a business. It can add privacy, reduce glare, and even prevent UV damage. In addition, they are also a perfect way to show your branding in retail storefronts and office spaces. Window films are the best solution if you want to have clear windows in your retail store but want to add your business' signage. The use of clear windows with minimal signages in storefronts allows for a more secure environment and invites more people to come in.
The durability of these window films depends on the type that you get, so you should know what is available before deciding. Window film can be made of several different materials. The material used on your window film will affect how long it lasts.
What is the lifespan of a retail window film?
Most commercial-grade window films are guaranteed for between ten and fifteen years! This is based on normal usage, which means they won't fade, peel or crack when exposed to direct sun and other environmental factors. The warranty typically covers any material defects or installation errors.
In most cases, the lifespan of the film is based on the quality of the product and how well it's been installed. For example, a lower-grade film that's been carelessly applied could peel or crack in as little as two years. Higher quality films installed by professionals will easily last up to fifteen years with proper care and maintenance.
Some window films are specially designed to prevent UV damage from sunlight while others help reduce glare and heat gain during hot months. If your business is in a sunny or hot location, it's important to choose the right film that will offer the best protection for your windows.
Therefore, it's important to choose the right commercial building window tinting installer. A reputable one will offer a warranty on all products and installation services, which is a sign of quality assurance. It's also good customer service because it gives you peace of mind that any issues will be resolved quickly at no cost to you if something goes wrong with your window film.
A professional installer will also know how long each type of window film will last and can recommend the perfect commercial window tinting for your needs based on location, lighting conditions, climate, budget, and aesthetic preferences. It's also important that they have experience installing retail window film, so you get the highest quality installation possible.
Conclusion
As a business owner, you want your storefront to always look its best. By using window films, you can get the privacy and branding that you desire while protecting your windows from damage. Commercial window tinting is one of the best investments you can make for your business. It will improve the appearance of your building, reduce energy costs, and protect employees from harmful UV rays. The most important thing is to choose a reputable professional installer who offers quality films that are guaranteed to last a long time, so you don't have any surprises down the road!